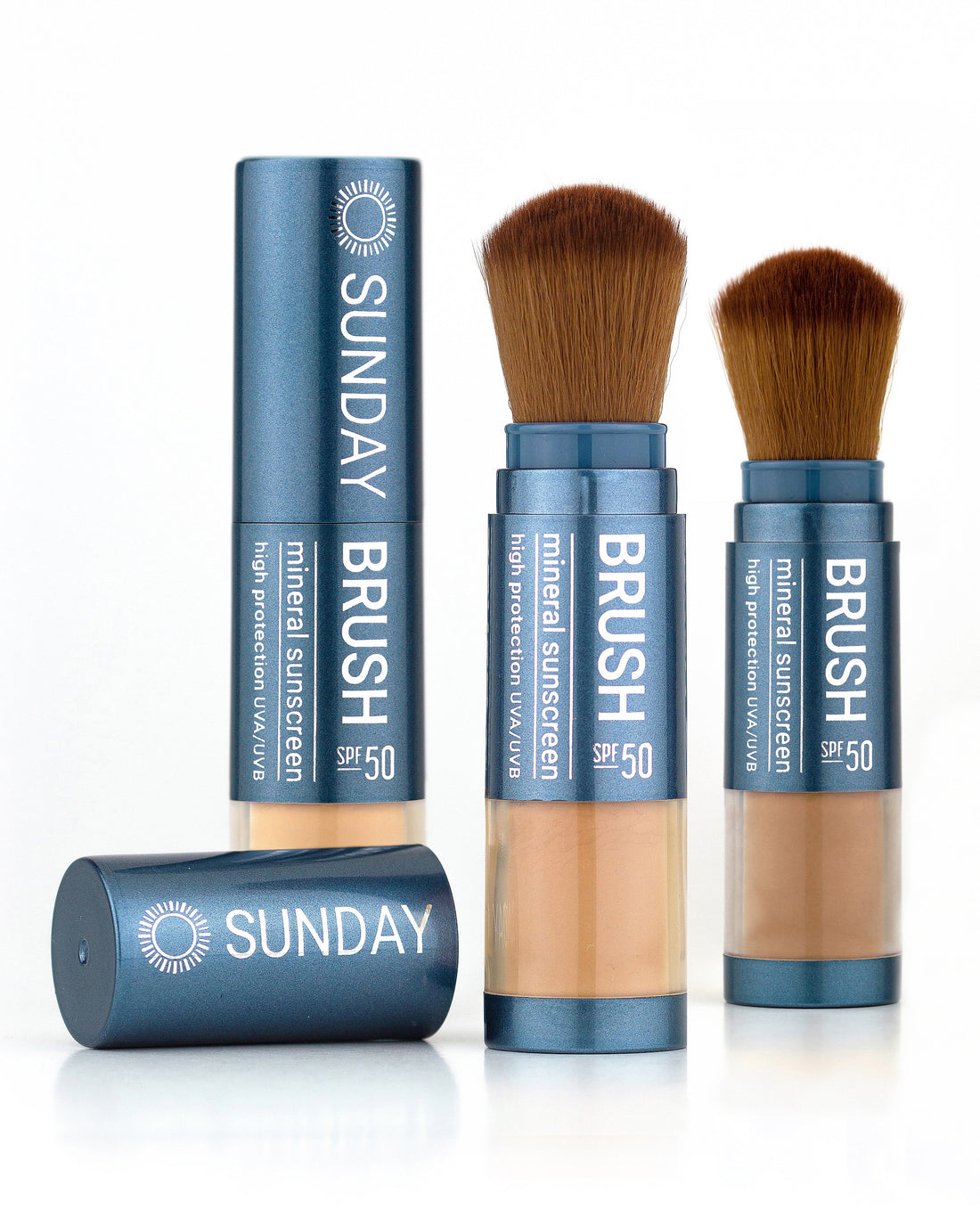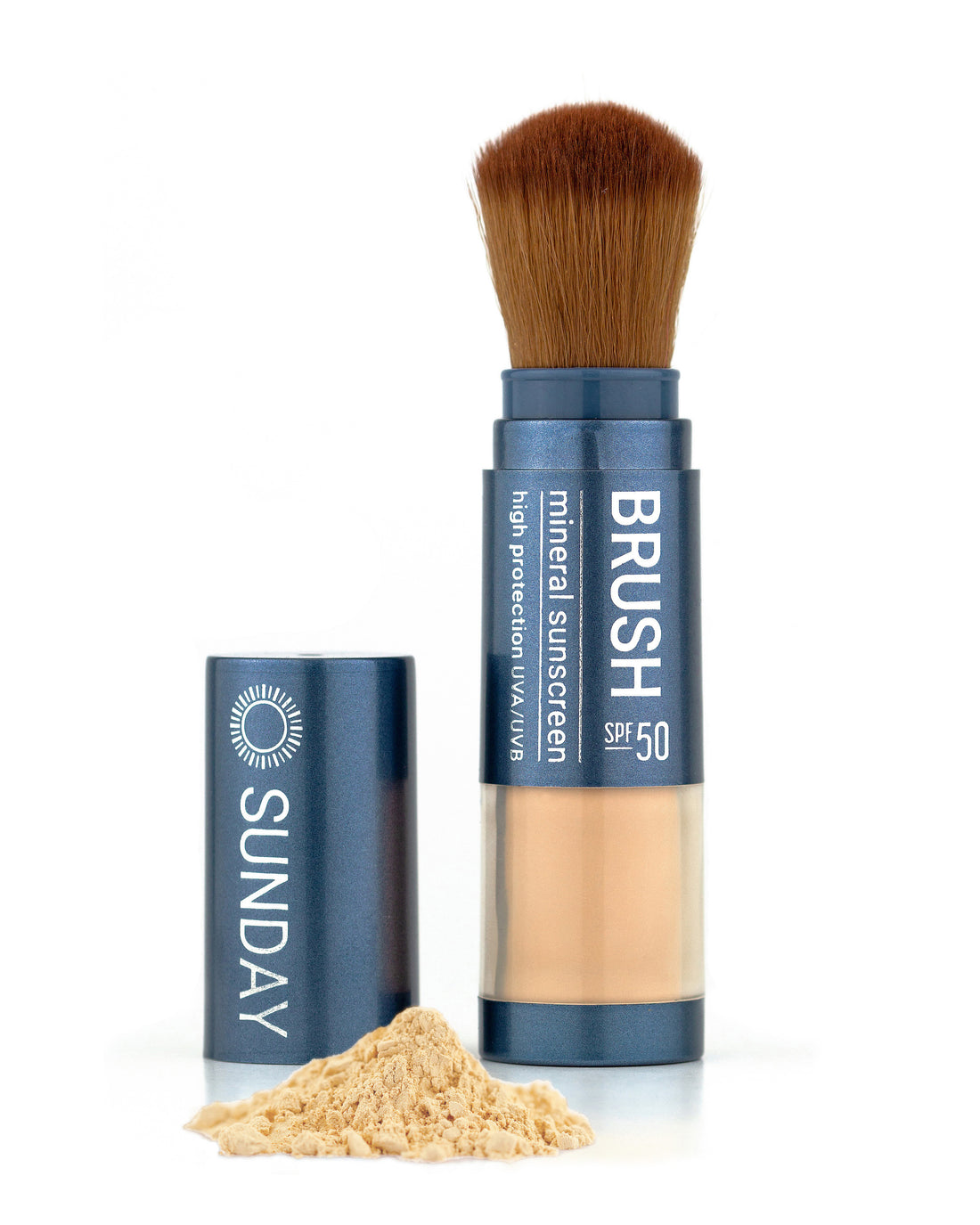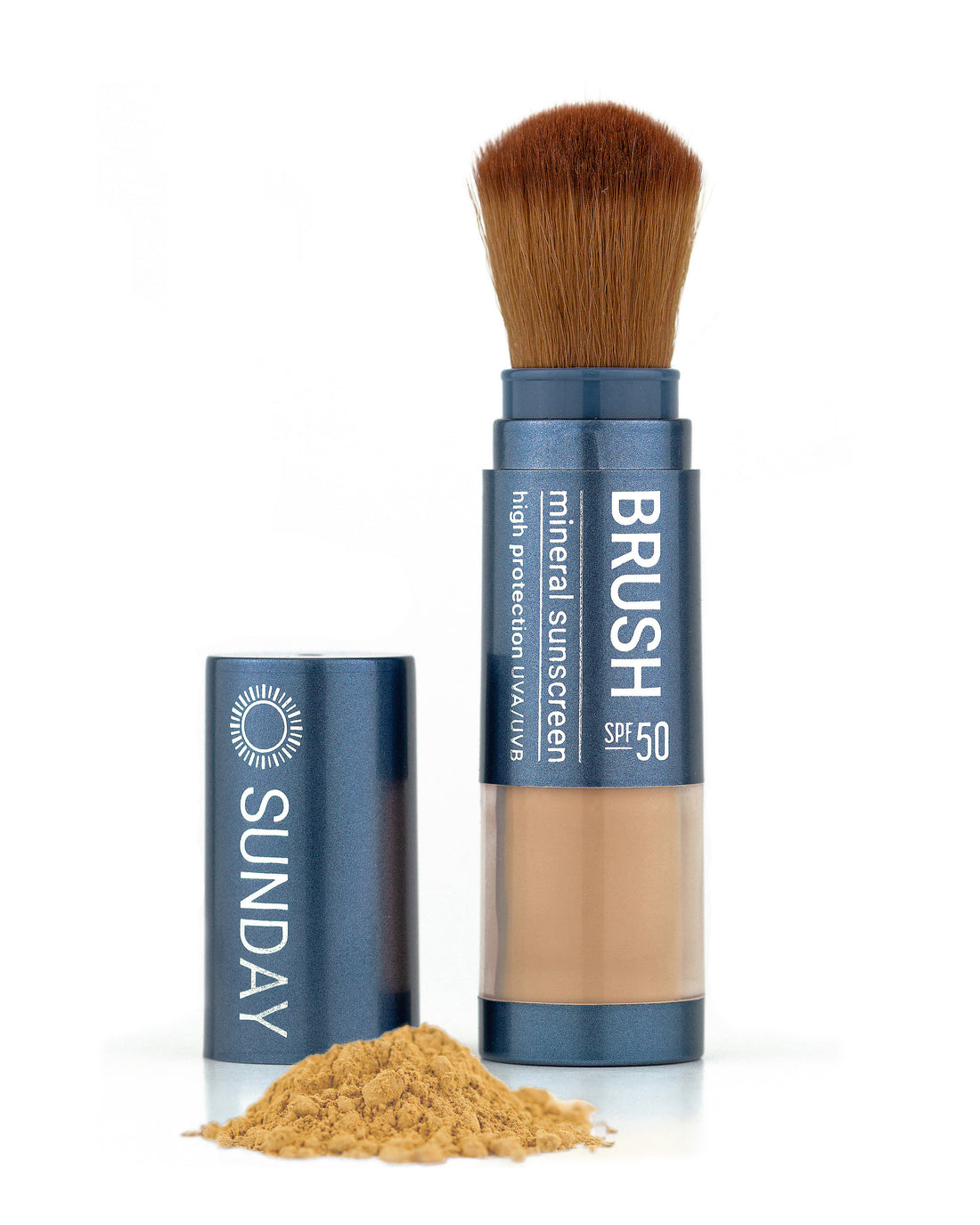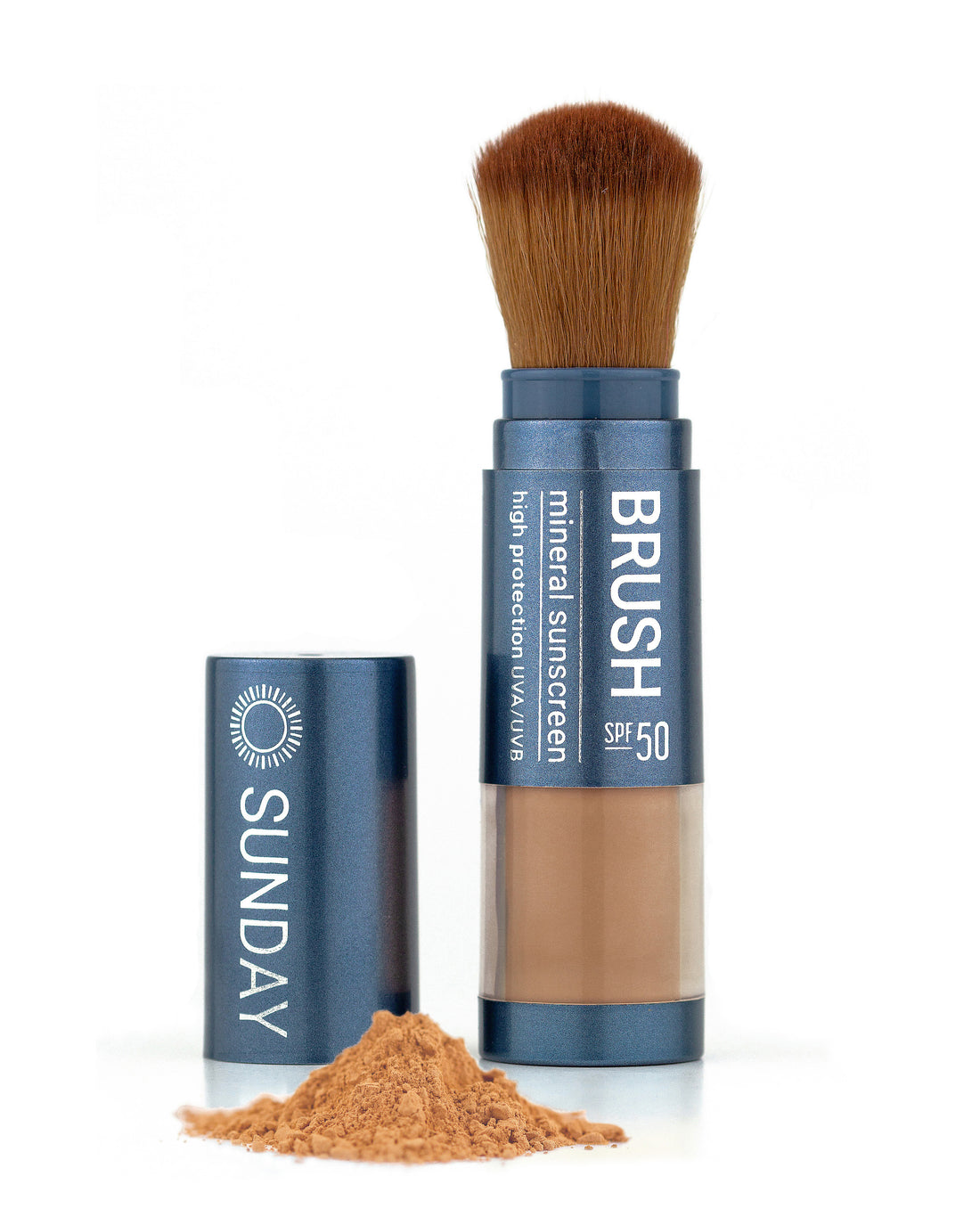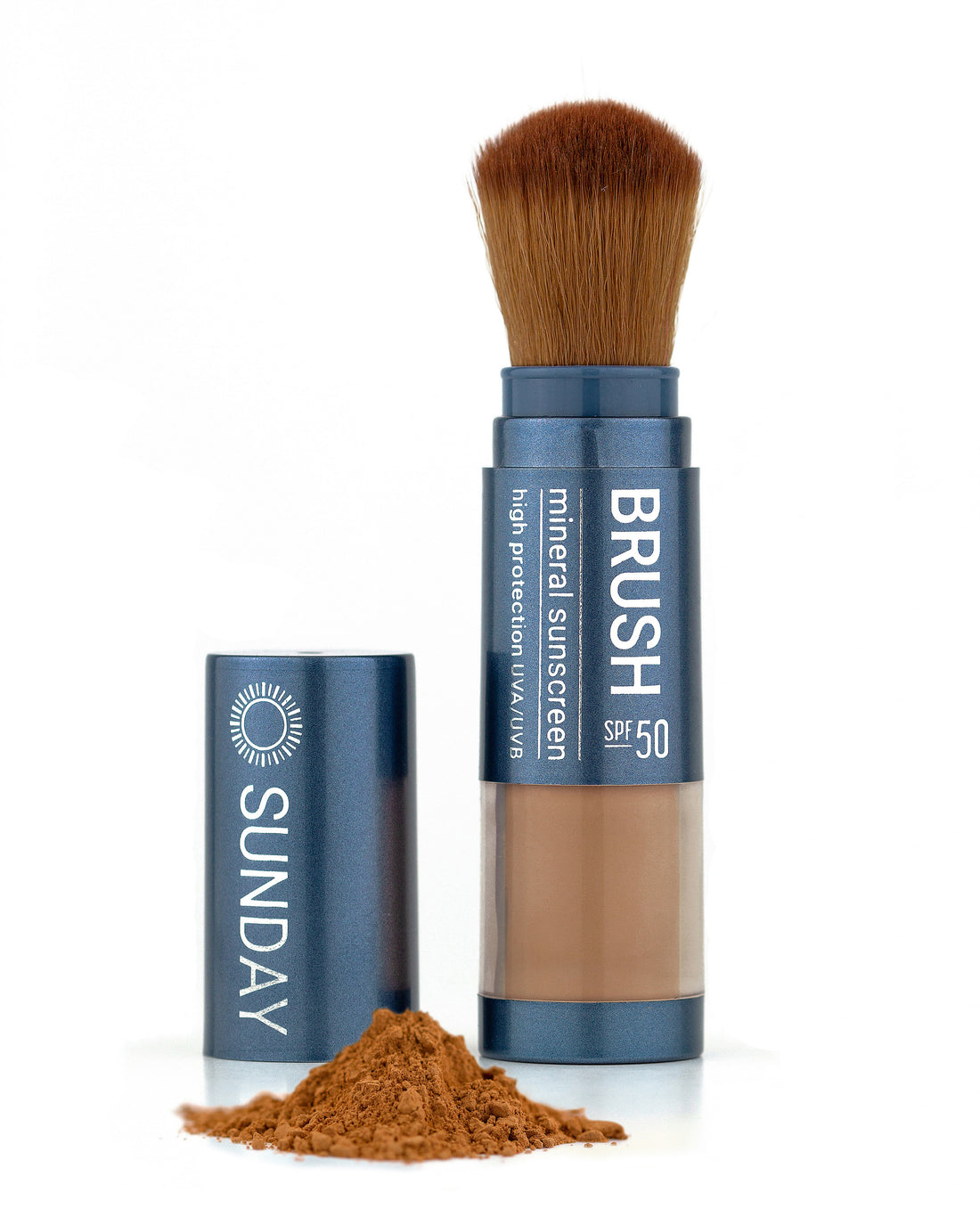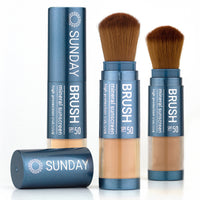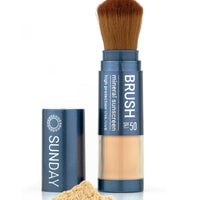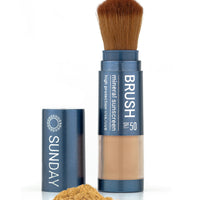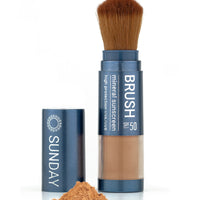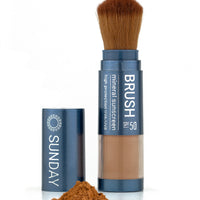 Sunday Brush – SPF 50
Sunday Brush is een 100% natuurlijk, effectief mineraal poeder wat bescherming biedt tegen de alledaagse schadelijke UVA en UVB stralen.
Het product breng je aan op een zeer simpele manier met een zachte zelfdoserende brush. De natuurlijke mineralen van Sunday Brush trekken niet in de huid en zijn geschikt voor elk huidtype, ook voor de gevoelige huid. Sunday Brush bevat natuurlijke mineralen zonder chemische toevoegingen en is daarmee uniek in de wereld.
SPF 50
Het zonbeschermingspoeder heeft een hoge UV beschermingsfactor van SPF 50 en biedt tevens bescherming tegen schadelijke UVA straling.
Sunday Brush is dermatologisch getest, eco- en diervriendelijk en is verkrijgbaar in verschillende huidtinten. Het mineraalpoeder (zonnepoeder) met SPF 50 is vrij van parabenen, nano-deeltjes en bevat geen chemische toevoegingen. Sunday Brush is een 100% natuurlijke UV bescherming.
Niet meer smeren
Met de zijdezachte brush breng je de UV bescherming snel en moeiteloos aan, met als extra voordeel dat het de huid prachtig egaliseert. Voordeel is dat het mineraal poeder op de huid blijft liggen en het poeder de poriën niet verstopt of de huid afsluit. Het kan over of onder make-up aangebracht worden.
Werking
Sunday Brush bevat de natuurlijke mineralen Titanium Dioxide en Zinkoxide. Deze werken als een effectieve, natuurlijke reflector van zonnestralen en bieden bescherming tegen UVA en UVB stralen. Het zonnepoeder reflecteert de zonnestralen, in plaats dat ze in de huid doordringen.
Bovendien heeft Zinkoxide een antibacterieel effect en kan huidirritatie verminderen, vocht afstoten en de huid beschermen. Zinkoxide wordt op grote schaal in babyproducten gebruikt en is ideaal voor de gevoelige huid.
Doordat de natuurlijke mineralen op de huid blijven liggen en niet in de huid worden opgenomen, werkt de minerale zonbescherming direct na het opbrengen.
10 voordelen van Sunday Brush in gebruik, bescherming en aankoop
Snel en makkelijke UV bescherming

Geen handen meer wassen na het aanbrengen

Reflecteert de UVA en UVB stralen

Geschikt voor dagelijks gebruik

Lange houdbaarheid

Werkt direct na het opbrengen

Niet meer smeren en geen vettige huid of witte waas

Zeer waterafstotend, loopt niet uit in je ogen bij zweten

Irriteert niet en is geschikt voor zeer gevoelige huid

Egaliseert en matteert de huid
Verzending
Verzending binnen Nederland gratis bij bestellingen van €50 of meer.
Verzending buiten Nederland alleen mogelijk bij bestellingen van €50 of meer.