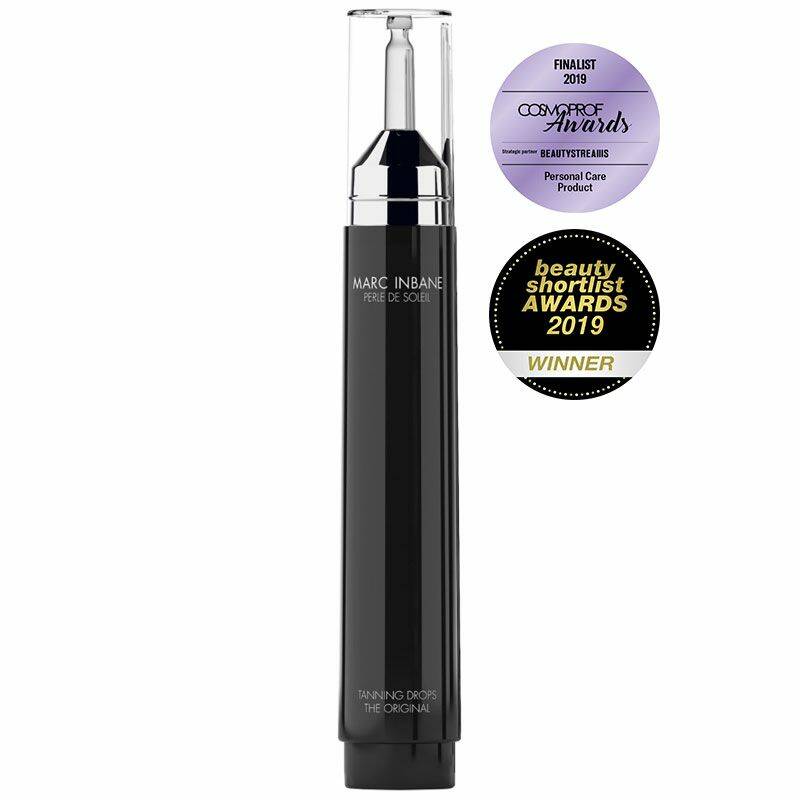 Perle de Soleil Tanningdrops
With Marc Inbane's Perle de Soleil, everyone can create a beautiful and healthy complexion as they wish. Perle de Soleil gives a beautiful touch to the skin care routine: the tanning drops turn any day cream, body lotion or sunscreen into a natural self-tanner.
Simply mix the drops with your own favorite day cream or body lotion to achieve a natural-looking complexion. You determine the tanning intensity with the amount of drops you have chosen yourself. This makes Perle de Soleil the solution for customized self-tanning.
Perle de Soleil owes its popularity to the fourfold tanning effect. The drops effortlessly create a healthy, natural complexion that is indistinguishable from a real summer complexion.
The airless bottle ensures a longer shelf life without preservatives
The drop applicator systematically dispenses one drop: so you always use exactly the desired amount
Content: 15 ml
Verzending
Verzending binnen Nederland gratis bij bestellingen van €50 of meer.
Verzending buiten Nederland alleen mogelijk bij bestellingen van €50 of meer.