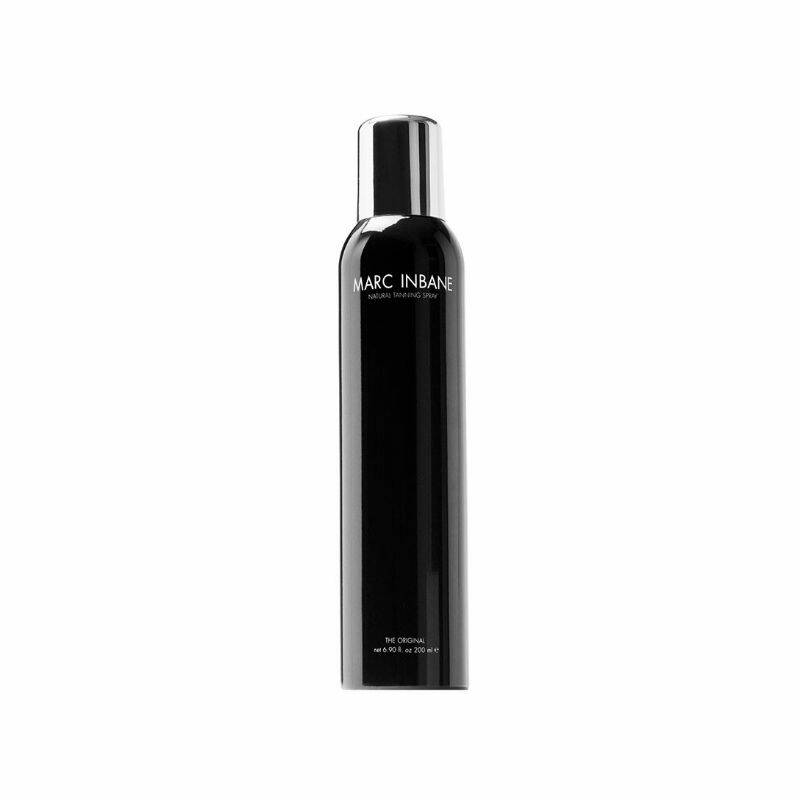 The Marc Inbane Natural Tanning Spray is a luxurious self-tanner for a healthy-looking and evenly tanned skin, for up to five days. The spray is suitable for frequent use, dries quickly, does not stain or streak and is completely safe to use. The Marc Inbane Natural Tanning Spray is full of plant-based and nourishing ingredients, such as Aloe Vera, Ginkgo and Vitamin E. The spray is easy to apply, suitable for all skin types and can be used all over the body. One bottle can be used up to 60 times for the face and neck. Content: 200ml.
Tips:
Use a body scrub a day before for an even complexion
Use a Marc Inbane Tanning Glove for use on the body
Do not spray directly on the body but on the Marc Inbane Tanning glove for a perfectly smooth result
Use a Marc Inbane Kabuki Brush for facial use for a perfect end result
Shake the vial well before use.
Remove light-colored clothing when applying self-tanner.
Always spray a tanning spray in a smooth motion from side to side, as if you were spraying your hairspray.
When using the self-tanning spray all over the body, work from the bottom up.
If necessary, use a hair dryer to speed up the drying process
Verzending
Verzending binnen Nederland gratis bij bestellingen van €50 of meer.
Verzending buiten Nederland alleen mogelijk bij bestellingen van €50 of meer.