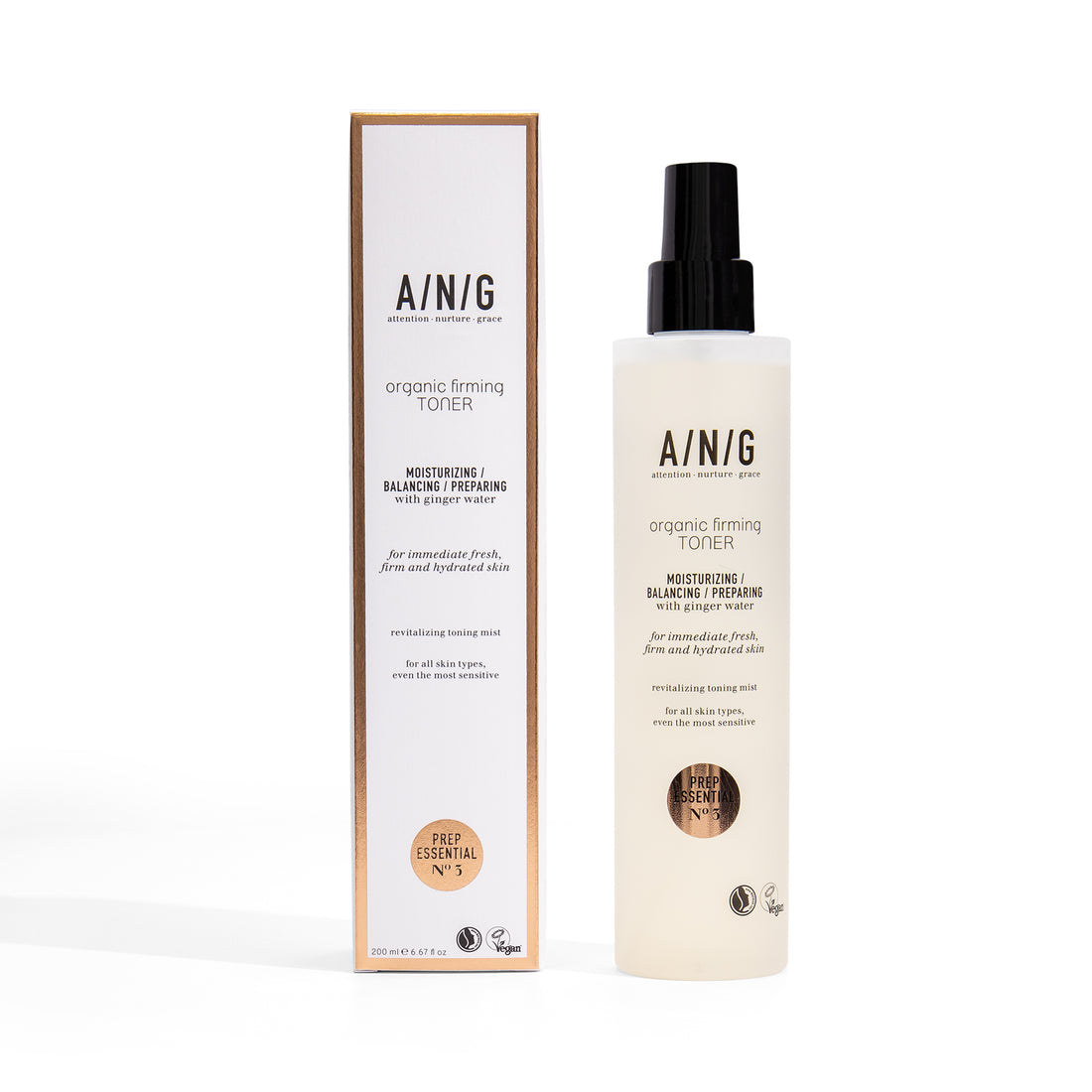 Deze revitaliserende toning mist hydrateert de huid, herstelt de huidbalans en bereidt je huid optimaal voor op de benefits van je andere verzorgingsessentials. De spray zorgt niet alleen voor een optimale opname door de huid van de verzorgende biologische werkstoffen in je serum en crème, maar ook voor een perfect gehydrateerde huid die fris aanvoelt en er steviger uit ziet. 
MULTI-BENEFIT FORMULE
Dankzij de speciale formule slaat de A/N/G Skincare toner een perfecte brug tussen het reinigingsritueel en de daaropvolgende huidverzorging. De biologische werkstoffen verwijderen de laatste sporen van onzuiverheden en beschermen het vochtgehalte in de huid. Dat laatste is belangrijk, omdat een goed gehydrateerde huid de werkstoffen beter absorbeert. Na het reinigen en/of peelen is het belangrijk de huid te kalmeren, en dat is precies wat het planktonextract doet. Plankton en vitamine C beschikken beide over krachtige huidverjongende eigenschappen en zijn daarmee een soort 'superfood' voor de huid. De huid wordt verstevigd en elastisch en is optimaal voorbereid op de verzorgende actieve ingrediënten van de volgende skincare Essentials.


ESSENTIËLE ACTIEVE INGREDIËNTEN
ginger water
Heeft een ontstekingsremmende werking, stimuleert de huidvernieuwing en verbetert de teint.
acacia senegal gum
Verstevigd de huid, heeft een gladstrijkend effect, lijntjes zijn minder zichtbaar.


algae extract
Bevat de vorm van vitamine B12 die het meest optimaal geabsorbeerd kan worden door de huid.
Verzending
Verzending binnen Nederland gratis bij bestellingen van €50 of meer.
Verzending buiten Nederland alleen mogelijk bij bestellingen van €50 of meer.